No pallet or box design is too complicated, no product is too difficult to pack for Yat Guan.
We endeavor to provide excellent customer care. Contact us today for a quick quote for your industrial pallet and box design and packaging needs.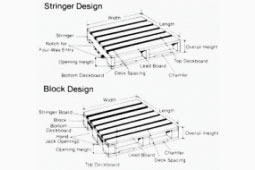 Product Design
Planning on palletizing your operations but don't know where to begin? Are your goods being rejected due to moldy or untreated pallets? Do you face delays in your shipments due to broken pallets?
At Yat Guan, we recognize that your business is unique. By conducting a thorough study of your entire packaging and transportation operations, we can provide you with product designs which will help optimize your operations.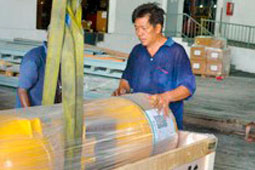 Product Packing
No product is too difficult to pack. Through years of experience, Yat Guan's team of professional packers ensures efficient and quality industrial packing.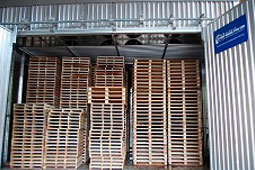 Heat Treatment and Kiln Dry
Heat Treatment helps to eliminate wood pests from your wooden packaging materials. Kiln Drying your wooden packaging materials helps preserve the timber and prevents the growth of mold and reinfestation of wood pests.
Industrial Packing
Yat Guan designs and manufactures customized wooden containers with protective packaging. Based on your product specifications, we can provide you a variety of packing options suitable for your needs.
Our packaging team are able to assist with packaging requirements to ensure the package is fully protected during domestic or international shipping. With Yat Guan, you can have the peace of mind that your product will arrive at your customer's location in good condition.